Follow these easy steps to install your Selectel Wireless SIM and activate your Device with Selectel Wireless.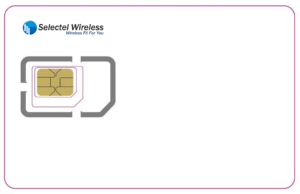 Preparation
You'll need your smartphone, a Selectel Wireless SIM Card and a SIM tool (a small metal tool that is normally packaged with your phone). If you don't have a SIM tool, a small metal paperclip or thumbtack can also work.
First, punch out and detach the SIM chip from the SIM card and keep it handy.
Now, with your smartphone off, locate your SIM card tray by looking for a small hole in the side of your device.
Installation
Insert a SIM tool into the SIM tray hole.
Apply gentle, but firm, pressure and push until the SIM tray pops out.
Remove the SIM tray and place the Sparrow SIM nano chip into the tray, matching the notched corner.
Carefully reinsert the SIM tray until it clicks back into place.
Activation
After you have purchased a Selectel Wireless Monthly Service Plan and installed your SIM Card turn your device on and give it a minute to locate the network. If it doesn't locate the network right away, you may need to restart it.
Try a test call, remember to setup your voicemail and you're good to go.
Want to join Selectel Wireless but don't have a Selectel Wireless SIM card? No problem! Learn how to Bring Your Own Device (BYOD) to Selectel Wireless and check to see if your smartphone is eligible by calling our friendly staff.
Questions? Call 877.218.5744 and we'll be glad to help.